Spring is nature's way of saying, 'Let's party!'
It's Spring, with2021 around the corner. We have heard plenty of people making the statement, can we delete 2020 and move onto 1 Jan 2021. Well, I always tell myself the moment I see the first bud burst on the vineyards, I know the new harvest is around the corner.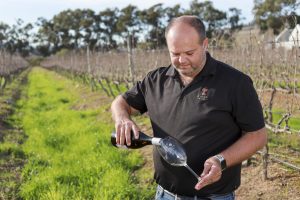 The moment has arrived, it's here, the vineyards are budding and the 2021 harvest is just around the corner. 2020 hasn't all been bad so far. We had a record harvest in South Africa, and the quality of the wines in tank and barrel is looking good.  Plenty of positives to take out of 2020 so far.
The dam levels in the Western Cape are rising, the last figures I am aware of, is around 95% full. It's been an excellent rainfall in 2020, water tables are high, and vines are looking healthy. Growing season starts now and critical steps will be taken to ensure a good quality harvest in 2021. The 2021 harvest might be the one to remember in the future. I don't expect all growers to aim for volume this year, it will be a year to focus on quality, is my prediction.
 In the cellar currently we are preparing our wines to be bottled soon. Bizoe will be bringing a new wine to the market this year called Bizoe Genant. The wine will consist of Shiraz/Grenache/Mouvedré.
Arriving back home after some wild flower watching down the West Coast of South Africa, we received excellent news via twitter, @gregsherwoodmw has rated the Bizoe Estalet Syrah 2015 – 91 points. Unfortunately, the wine is not available in South Africa anymore and only a few magnums are available.
 May we all see the miracles in our garden each day, be strong and full of courage for the new season.