It All started with a dream
The dream changed into reality in 2007 when Rikus arrived back in South Africa after a harvest period in France and Bizoe was born. We did our first harvest in 2008. Rikus sourced Semillon grapes from Franschhoek and Syrah grapes from Breedekloof that formed the base for the first Bizoe wines.

In November 2008 we released our first wine, Bizoe Henrietta 2008. The wine is named after Rikus' Mother Henriëtta, to thanks her for all the sacrifices she made in her life to make his dream come true.

In October 2009 the Bizoe Estalet Syrah 2008 had been welcomed into the Bizoe family. The wine is named after Rikus' wife Estalet. The grapes are still sourced from the farm "De Liefde" in Wolseley, Breedekloof Valley. Given the name of the farm and the love for Syrah, there was only one name Rikus could have given the wine, Estalet.

In March 2012 Bizoe Tiny 2010 was released. This Noble Late Harvest wine was made from Semillon grapes, named after his father Andre. Tiny was a nickname given to his father during his studies to become a dentist. Bottled in a tiny 375ml bottle the name lend itself to the noble man of the family, Andre Neethling.

Idioglossia wines Chardonnay and Malbec was named after the twins in the family. Andre and Retief Neethling, twin boys of Estalet and Rikus. Idioglossia refers to the secret language spoken between twins.
At Bizoe Wines, high quality wines are part of our philosophy. 'Less is more' truly reveals what we believe in. Only small quantities will be on offer from simply the best selected grapes to create the ultimate wine for yet another unforgettable encounter.Our handcrafted wines are aimed at the top-end market and will delight and impress all around with its delicate bouquet, ideal balance and fruity aromas.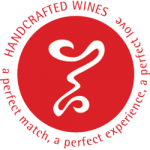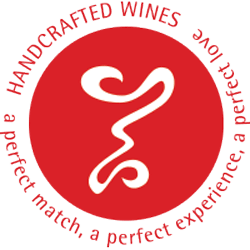 Derived from the French word Bisous – meaning little kiss – the Bizoe boutique wines will offer just that, something that you just can't forget! Discover the Bizoe love affair, where our unique wines will draw you into the sensory embrace of the Cape Winelands, its fascinating terroir, and big- hearted people.
Bizoe Wines is the creation of vintner Rikus Neethling, who takes a hands-on approach to his artisanal winemaking. His range of wines is inspired by his love for his family and his travels to some of the world & most iconic wine destinations. Yet it is at home in South Africa, where he has found a handful of rare, expressive vineyards from which to craft his individualistic wines, in the pursuit of wine lovers everywhere finding as much pleasure in them as he does.