A well-known French saying: "Le vin fait surnager les secrets" confess that people tend to let out some secrets after an elegant sufficiency of good wine. Yet, after realizing a dream over more than a decade, it is no secret that quality is the foundation Bizoe Wines is built on. And yes, the name did originate from the French word – bisous, or in English: Kiss.

Any serious young winemaker shares the quest to learn from the best and to gain sufficient international experience before embracing a wine path.

Avid sportsman Rikus Neethling excelled in cricket. Still, he would never guess that Australia's Hunter Valley would ignite a competitive arena where the playing field is planted with rows and rows vines.

In 2006, curiosity led Rikus Neethling to a charming appellation in the south of France's Languedoc region, Piqpoul de Pinet. Based in the village of Pomérols, nestled between vineyards and the étang de Thau lagoon, pub visits were interspersed by locals desperately trying to teach him French. He might not have returned to South Africa silver-tongued in French, but his experience produced a word that became instrumental in his true quest. On his return to South Africa, Rikus bought a ring from his savings and asked his fiancé to marry him. Her answer was sealed with a bisous, and they were married the following year.

And then there was Bizoe – a blend of love and the art of winemaking.
ORIGIN, OF ITS PEOPLE AND FRUIT
As a vintner hailing from Benoni in Gauteng, South Africa, far from the Cape's mountains embracing a tapestry of vineyards, followers of the vine often sprout from the most unexpected places. Rikus's wife, Estalet, was brought up on a Karoo farm between Nieu Bethesda en Graaf Reinet, also vastly different from the Cape with its vast, intriguing spaces.

Yet all roads lead to Stellenbosch if you are pursuing a career in wine (or accounting in Estalet's case), and they met as students at Stellenbosch University. Today, nestled in the Helderberg, they have created a home with their children in the Winelands.

Rikus's sense of origin has inspired him to celebrate where the grapes for wines come from. Every wine he crafts pays homage to various vineyard sites where he sources the fruit. He especially chooses to showcase small, unique vineyard pockets, striving to unlock the untapped potential.

The Semillon comes from the Darling area, where vines thrive in the cool Atlantic breezes. Inland vineyards from the beautiful and mountainous Franschhoek offer a rich palate to express this grape. The Shiraz hails from the Breedekloof; another winegrowing region celebrated for its dramatic landscape and fascinating mesoclimates formed by towering mountains and deep river valleys. Darling and Stellenbosch also deliver on consistent quality Shiraz while the last-mentioned remains a trusted course for inky Malbec. Again, calling on the trusted Darling region for Mourvèdre that explodes with fruit, hemmed with a floral and herbaceous tone, the sun-kissed slopes of the Breedekloof will once again be called upon for ripe and aromatic Grenache grapes
Vineyards and regions that embrace authenticity are a must and fuel Rikus's creativity in creating wines with finesse and longevity. Quality and character are vital to building complex wines that will maintain Bizoe's trajectory of success. The aim will never be to grow to a size where they must relinquish control of the value chain but rather focus on the best quality grapes guided into superbly and naturally balanced wines born from minimal interference. Gaining experience in the Languedoc urged Rikus also to explore the Rhone. Here he learned about Syrah's diverse personality, viticultural whims, and winemaking faces. Intrigued by how the Australians pioneered Shiraz as the more robust, New World version of Syrah, it led him to the sweeping valleys of the Hunter Valley. Here he discovered the ethereal intrinsic of Semillon, a grape often pushed aside as the workhorse in South Africa and embraced the lean and elegant personality the Australians made it famous for. Local winemakers opened their doors to his inquisitive nature, and he engaged every detail of their particular methodology in creating these wines.
At Bizoe Wines, excellent quality is part of our philosophy. 'Less is more' takes centre stage in our approach of minimal interference and letting the wine tell a story of the place. The wine bears testimony to our belief in creating individual and memorable wines that also share our story and commitment. We will always only produce limited quantities, ensuring a unique and unforgettable experience. Our high-end handcrafted wines are intended to impress the most discerning wine lover and delight those new to wine with its generosity of flavour.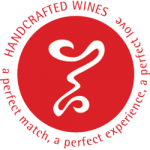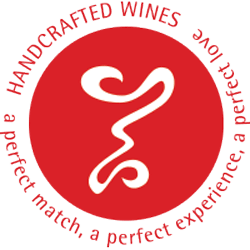 "Bizoe" is derived from the French word "Bisous" – meaning "little kiss". 
The focus is on limited quantities of exceptional quality from the Cape Winelands – ambassadors of the Cape's diverse terroir and the big-at-heart-hearted people creating it. Bizoe Wines is the creation of Rikus Neethling, a passionate vintner with heart and soul rooted in his vinous journey and artisanal approach to winemaking. The range of wines is inspired by his love for his family and global travel experiences, celebrating quintessential terroirs to bring wine lovers the same drinking pleasure it brings him to create them.
Bizoe offers ten wines, each with its own voice and character. As family plays a vital role in the existence of this brand, we have paired family-style recipes with all of them for your ultimate enjoyment of these wines. 
What more do you need? Great wine and great food enjoyed with those who matters most.