Wine & Dinner = Winner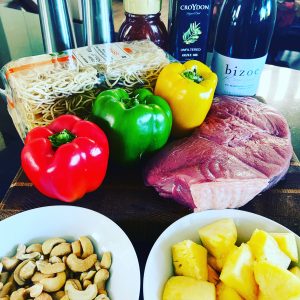 2021 starts off with a ban, not a bang.
Personally, I would not think we are better prepared for 2021 as we don't know what to expect and how to plan for the year ahead, but not all negative, as I'm very exciting to get back in the cellar this week again and prepare for the 2021 harvest that is around the corner. All the machinery is serviced and ready to start. The patient game, for the first grapes to arrive is always interesting time. Itching to start and taste the first juice of the year, watching grapes ripening can be daunting, because you just can't wait to get the harvest started.
Walking through the vineyards give us new hope seeing the new life. It gives us perspective to know things will turn around like a vine each year and keep on producing this incredible fruits from what we can make beautiful wines. It keeps us positive although the situation South Africa is currently in.
Just last week we have bottled the Bizoe Morningstar Semillon 2020 that will be available soon. Just the experience to taste from 2018, 19 and 2020 next to one another is an exciting prospect. Semillon will most likely also be some of the first grapes to arrive in the cellar this year.
There's a word for combining wine & dinner. It's winner, Join us on social media, to see what we braai for the day, in our daily 'braai-challenged' till the ban is lifted, also send us your braai pictures.
We wish you all a Happy New Year that will bring you joy, love, peace and happiness. Cheers to a new year and new beginnings and the new harvest!