New Normal Wine World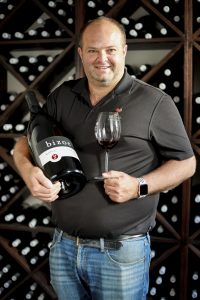 "In the rush to return to normal let's use this time to consider which parts of normal are worth rushing back to" – Shelley Giglio
 As we move down to Level 1, I thought it's time to get back on the horse and start visiting our trade clients in Johannesburg. Unsure what to expect, but excited in getting back on the road and visiting some of South Africa's best restaurants that stock Bizoe Wines.
 4h00 Wake up, getting ready to make my first flight for 2020. In a normal year this would be a typical flight no 15. Arriving at Cape Town International Airport around 05h15 to make my 6h30 flight – Wow was I surprised, clearing security within 10 min of arriving at the airport, I was expecting to be in long queues.
Arriving at O.R Tambo International Airport disembarking the plane was interesting and I hope it remains a new normal. Given instructions from the crew to disembark row by row, less chaotic than normal, where everybody jumps up the moment the plane stops and bolts for the aisle to grab their suitcase and wait 10 min in a line for the airplane door to open. I think disembarkment was better organised and quicker than normal.
 Walking through an empty O.R Tambo Airport towards the Gautrain station was depressing. Normally buzzing with people, there were only me and a few other souls walking to the station. Checking in to the Radission Blu Gautrain was an easy pleasant experience and well organised.
 10h00 met up with Adri Liebenberg, representative of Le Vino Vita who looks after Bizoe in the Gauteng trade. Our first restaurant tasting with DW11-13 was a pleasant experience at one of my favourite restaurants in Johannesburg. Interesting the phone was ringing the whole time and to take bookings. Trade is getting back to normal in some way. The Bizoe Morningstar Semillon 2018 and 2019 is available on their wine list. Day 1 back in trade was different but great!
Day 2 back on the road in Johannesburg took us to lunch at Barazza Restaurant. This is always one of highlights in Johannesburg. Shaun and Aki sits you down and a 30 min tasting ends up in 2 hour lunch tasting their food and our wines. It's a restaurant worth visiting.  Late afternoon tasting with Wikus Human sommelier of Marble Restaurant was our next stop. Marble has always been a good supporter of Bizoe Wines. Bizoe Henriëtta 2017, Bizoe Morningstar Semillon 2018, Bizoe Kruispad Semillon 2018 and Bizoe Idioglossia Malbec 2017 is all available at Marble.
 Ended my 2 days in Johannesburg with a wine dinner at Buonissimo Restaurant in Modderfontein. Italian restaurant keeping it authentic Italian making beautiful tasty food. The Bizoe Estalet Syrah 2016 and Bizoe Kruispad Semillon 2018 is available at Buonissimo. All in all the new normal is here but it looks like a positive new normal.